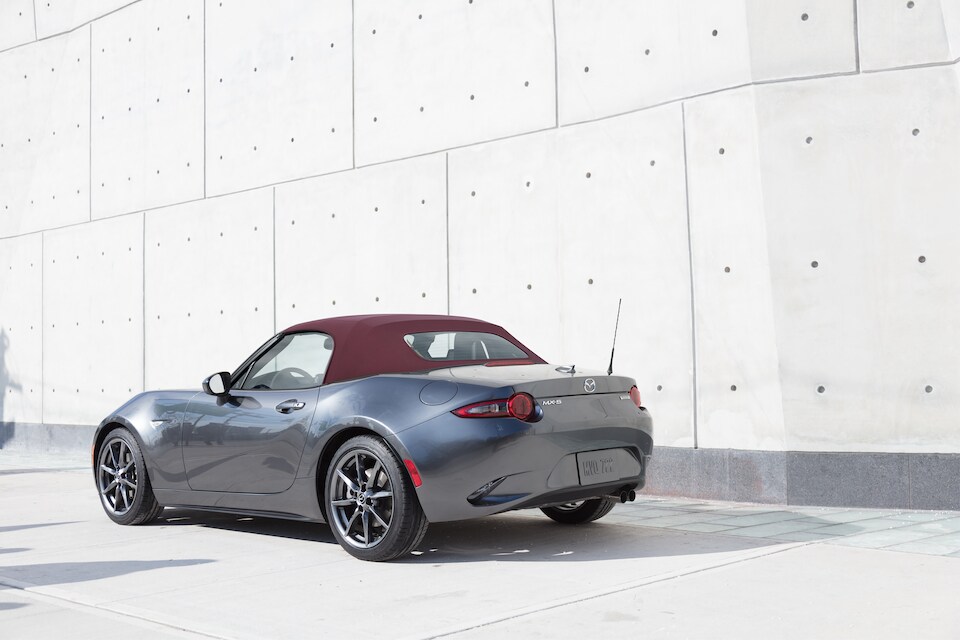 ?
With spring in full force, it's getting easier to see summer on the horizon. That means that there's no time like the present to prepare for a new season with a fun new summer ride! Here at Byers Mazda, we have a wide variety of slick and sporty vehicles, but if we had to pick quintessentially summer rides, we'd have to go with the Mazda MX-5 Miata and Mazda MX-5 Miata RF. Nothing says "summer" like a slinky fun-to-drive convertible!
What's the difference between the MX-5 Miata and the MX-5 Miata RF?
The biggest difference between the two is the type of top. MX-5 Miata has a soft top while the MX-5 Miata RF has a hard retractable fastback (hence the RF). Whether you go for the cloth or the unique hardtop, you can enjoy the wind in your hair and the sun on your face as you zip around corners and take full command over twisty roads.
Why drive an MX-5 Miata or MX-5 Miata RF?
Mazda's KODO: Soul of Motion design philosophy shines through in these models. Artfully designed with flowing lines and lithe musculature, these models brim with energy even while at rest. Of course, stunning as these models may be, the real joy of motion comes from easing into the driver-centric cabin, putting your hands on the leather-wrapped steering wheel, and putting these convertibles to the test on the open road.
Find the perfect new summer ride when you visit our Mazda dealership in Columbus today!