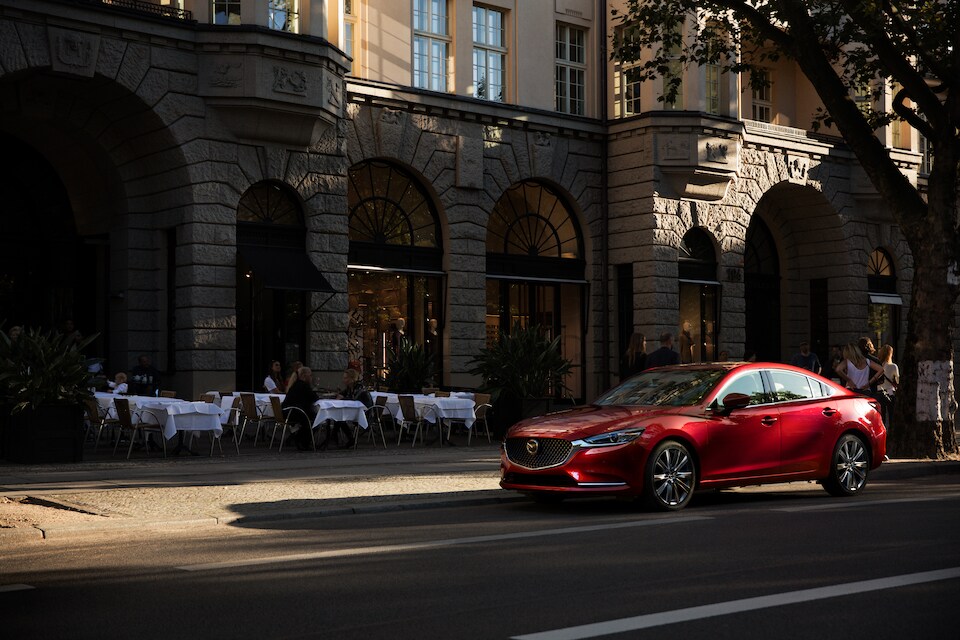 ?If you're looking for a sleek vehicle that possesses artful styling on top of excellent fuel efficiency and a host of family-friendly features, you could find the perfect new ride in the new Mazda Mazda6.
This fun-to-drive midsize sedan is a stunning example of Mazda's KODO: Soul of Motion design philosophy. Crisp, dynamic lines flow across its beautifully-sculpted exterior to create a sense of movement even when the Mazda6 is at rest. This energy continues into the Mazda6's driving manners, daring rivals to keep up with its spirited handling and performance. Reliable, upscale, and efficient, this sedan is one to watch if you're looking for a family vehicle with a bit more soul.
What's New About the Mazda6?
The new Mazda6 returns with a healthy helping of updates. A more potent 250-horsepower turbocharged 2.5L engine purrs beneath the hood while updated suspension and new seats work in concert to create an even smoother, more comfortable ride. Available features include a 360-degree camera, an 8-inch infotainment display, and radar cruise control with stop-and-go technology.
This new iteration also caught the eye of the Insurance Institute for Highway Safety and the National Highway Traffic Safety Administration. Properly equipped, the Mazda6 earns top marks from both, making it a smart choice if you need extra peace of mind on the road.
Want to get to know the new Mazda6 a little better and explore its features first-hand? Stop by our dealership today for a thrilling test drive and a full rundown on all the highlights!