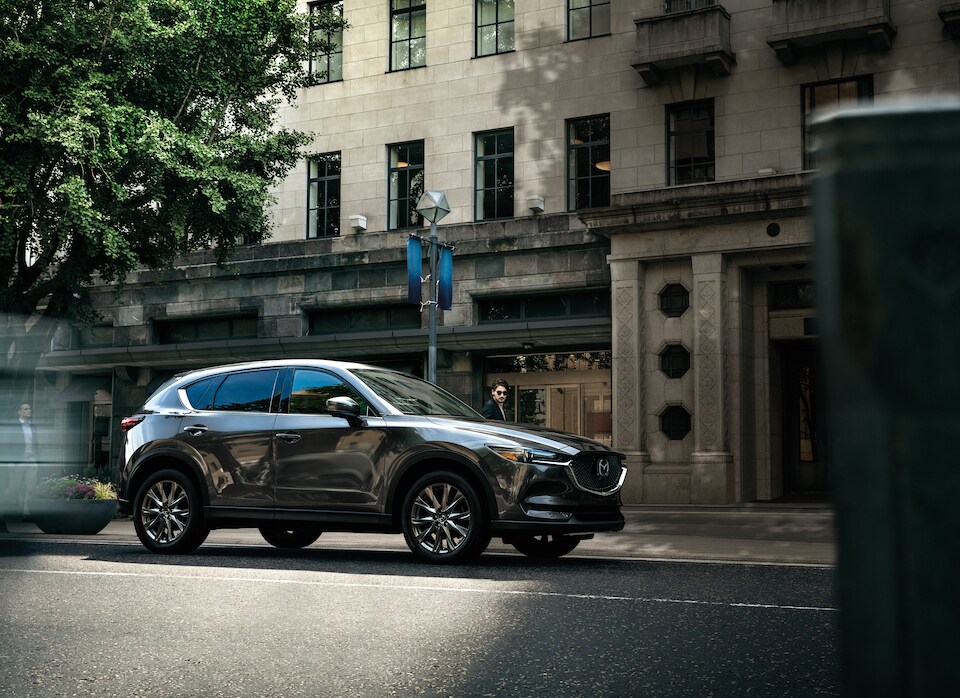 ?
The question that many drivers arrive at naturally when shopping for a new car is "how does this model compare to others like it?" That's why we put together model comparisons so that you can brush up on your favorite new Mazda vehicles and see how they fare when pitted against some of their closest competitors. We stacked models like the Mazda CX-5 and Mazda CX-9 against rival crossovers, so we encourage you to dive in and see how Mazda comes out on top!
Mazda CX-5 vs. Toyota RAV4 and Honda CR-V
Curious about how the Mazda CX-5 compares to competitors like the Toyota RAV4 and Honda CR-V? Dive into our breakdown of these crossovers to see how the elegant CX-5 triumphs over its rivals.
Take a look at our comparison and you will discover that the CX-5 offers:
Better fuel economy than the RAV4
More towing power than the CR-V
Unique safety features for added peace of mind
Tighter handling than the CR-V
And more!
Mazda CX-9 vs. Toyota Highlander and Honda Pilot
The Mazda CX-9 certainly gives the Toyota Highlander and Honda Pilot a run for their money, which is clear when you dig into our CX-9 comparison.
In the battle of three-row crossovers, the CX-9 excels by offering:
Superior legroom
More towing power
Better gas mileage
More standard features and amenities
And more!
Get a closer look at these incredible Mazda crossovers and try them out yourself when you stop by our Columbus Mazda dealership for a test drive. We'll gladly go over these models in more detail and help you pick out the right Mazda crossover for your needs, so please feel free to bring any burning questions with you to our showroom.
We look forward to seeing you soon!