Buying vs. Leasing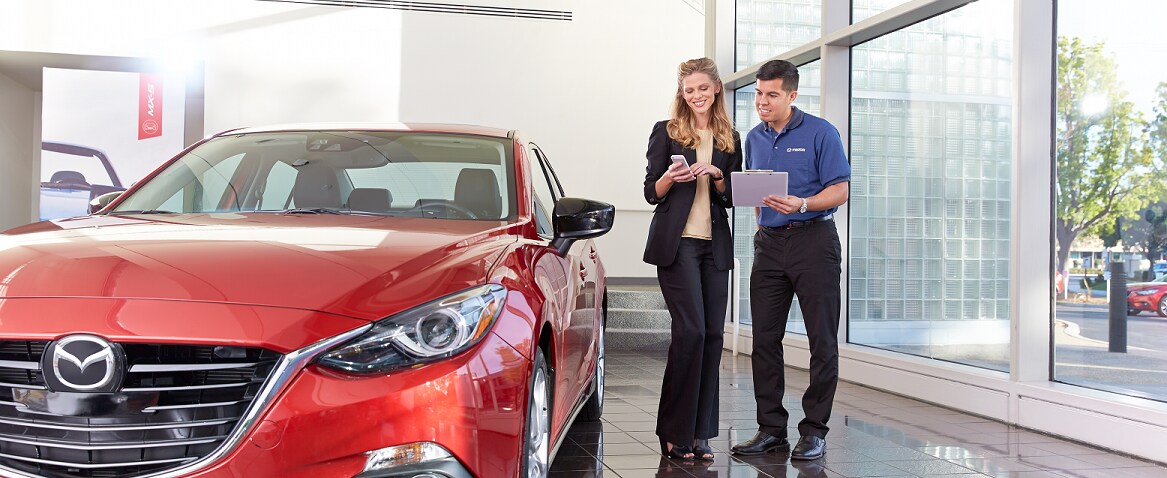 Should I Buy or Lease my Next Car?
Shoppers around Ohio might not know about the benefits of buying a car or leasing one. Each has its benefits and drawbacks, but the decision ultimately rests on your shoulders. Both options present a preferable alternative to simply purchasing a vehicle with cold-hard cash; even a used car can run a high out-of-pocket cost compared to buying groceries. Leasing a Mazda, or financing through an auto loan, enable drivers to streamline the cost of a vehicle into a structured process, so let us go over the finer points of buying versus leasing at Byers Mazda. When you want to move forward with an auto Loan or Lease, schedule an appointment and see us at 2455 Billingsley Rd in Columbus to learn more. Shoppers will find us just a 15-minute drive outside of Westerville.
Click through the tabs to compare buying vs. leasing.