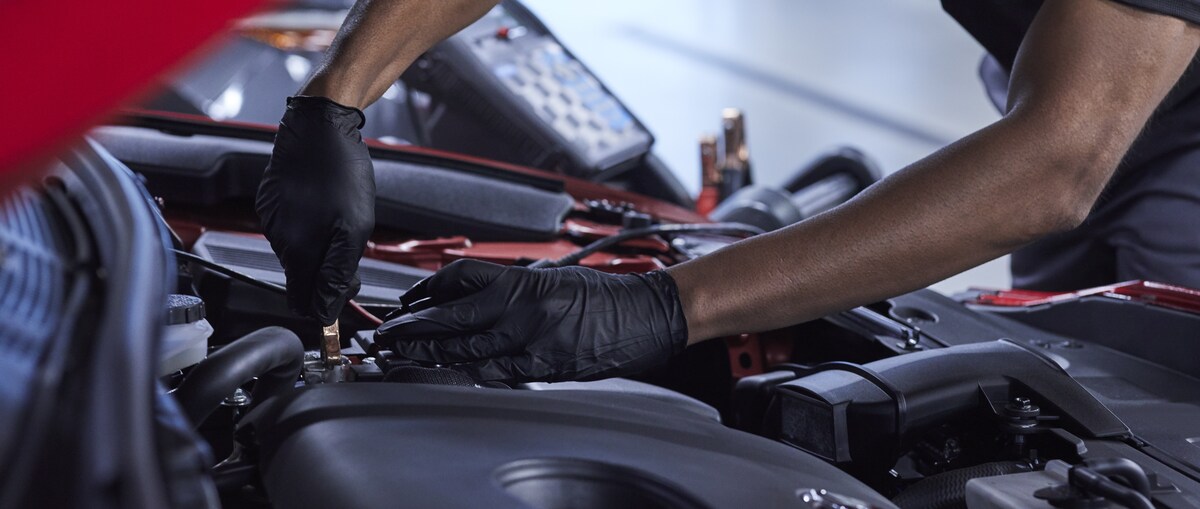 Mazda Battery Service Available at Byers Mazda
Are you looking to get your Mazda battery serviced near Dublin? Batteries aren't made to last forever and that means that you need to keep up with the maintenance for them. After 3 years of use on a battery, it is advantageous to check in on it yearly. Batteries can outlast three years however, it ensures a longer life if you periodically check on it with the help of our Mazda dealership serving Hillard.
Importance of Servicing Your Mazda Battery
Taking care of your Mazda battery is important if you don't want to find yourself stranded on the side of the road in Westerville. Your car battery provides the little zap of energy it needs to work the other electrical components in your vehicle. It converts chemical energy into electrical energy that is necessary to power your Mazda vehicle.
Your battery might seem small and ostensibly useless, but it is an integral partner in getting your car into action. If your vehicle has a slow to start engine crank where when you turn the engine on it takes longer than normal for the engine to turn over then you might need a battery replacement. There are other signs that show you that your battery needs a replacement such as low battery fluid levels, check engine lights, battery swelling, battery leaks, or just plain old age.
Trust Byers Mazda for your Battery Replacement Needs
At Byers Mazda, we are diligent and efficient when it comes to servicing your vehicles. We know that your car was an investment and we make sure to treat it as such. It doesn't matter if you're coming from Columbus, OH or Dublin, we make long-lasting relationships with our customers to better understand their budget, lifestyle, and car usage. When you come to Byers Mazda you can be sure to get the quality service that you need and deserve.