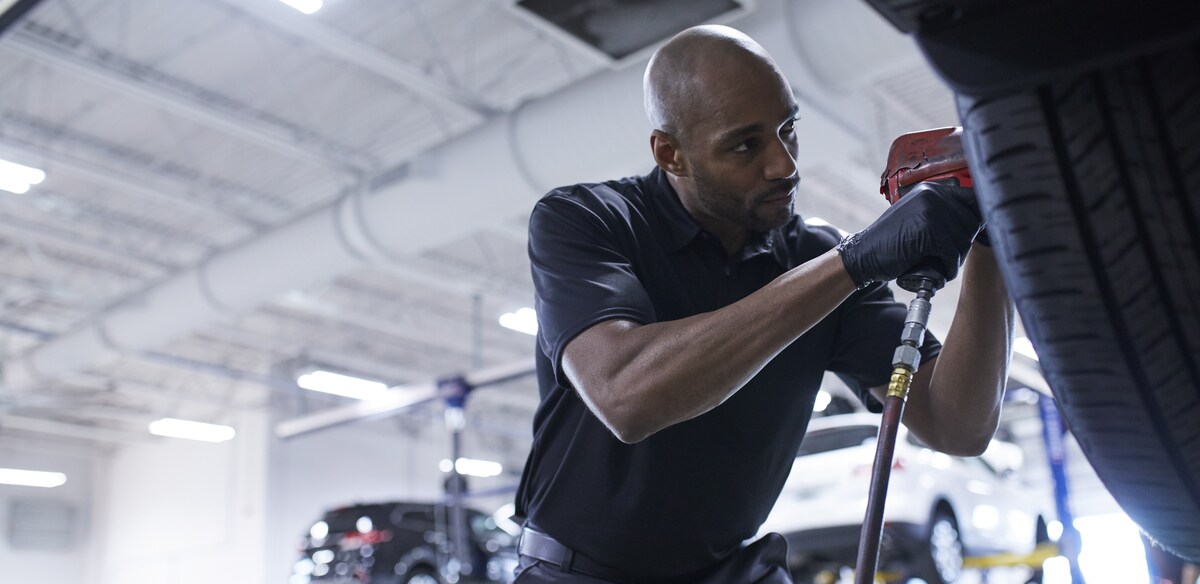 Mazda Tire Rotation/Alignment in Columbus, OH at Byers Mazda
You new or used Mazda should undergo a tire rotation once every 6,000 miles here at Byers Mazda in Columbus, OH. However, many customers choose to bring their Mazda in for a rotation when they receive their next oil change, which we also accept. The tire rotation presents a critical and basic maintenance procedure designed to keep the tread on your wheels wearing down evenly and preserving the longevity of your tires. Schedule a tire rotation at Byers Mazda through our Columbus Mazda Service Center on Billingsley Rd, located less than 10 minutes outside of Dublin.
The Importance of a Tire Rotation
When our Mazda-certified technicians perform a tire rotation, they move the wheels of your Mazda3 or Mazda CX-5, then reattach the wheels according to where their treads will wear more evenly. As an example, say your Mazda CX-5 runs on front-wheel drive: your front tires end up completing the most work, so our technicians will switch those out for your rear wheels which should offer better control and traction at this point; vice-versa with rear-wheel drive. A rotation ensures your tires wear evenly and helps preserve them for as long as possible.
A routine tire rotation helps you maintain the best control over your car when driving in Westerville during slick road conditions, and this procedure keeps your alignment properly balanced. Your alignment and suspension depend critically on tire tread, thus mismatching tires may cause the alignment to shift. Fortunately, our Columbus Mazda Service Center near Hilliard comes staffed with factory-trained Mazda technicians and state of the art equipment to rotate tires and reset alignment quickly and conveniently!
Schedule a Tire Rotation Today
A tire rotation represents one of the most basic, yet most important procedures in maintaining proper traction on the Ohio streets, preserving the long lives of your tires, and keeping the alignment of your Mazda balanced. Schedule a tire rotation through our Columbus Mazda Service center here at Byers Mazda!